Richter Precision Inc. was among the first commercial PVD coating service providers in North America.  When the company opened in 1978, our goal of improving tool productivity had a fairly broad scope.  Within a few years, we began to focus on thin-film coating technologies.  When Richter Precision Inc. first introduced PVD technology to our customers, all of these coatings were offered under the tradename Titankote™.
Titankote™ has been developed as our standard line of general purpose PVD coatings.  While we started with only titanium nitride (TiN), we have expanded our Titankote™ family to include nearly 20 standard coating compositions.  These coatings utilize the latest PVD deposition technologies and coating compositions, and have been engineered for use across a broad spectrum of applications:  metal-cutting, metal-forming, injection molding, powder compaction, die casting, and much more.  We also employ most major PVD deposition technologies:  cathodic arc, pulsed arc, filtered arc, ion beam plating, reactive sputtering, magnetron sputtering, and HIPIMS.  With our wide range of technologies and compositions, we can meet just about any tooling challenge.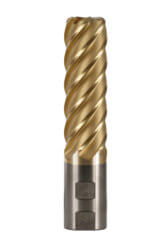 Metal-Cutting
Drills
End Mills
Broaches
Hobs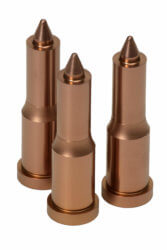 Metal-Forming
Punches
Dies
Draw Forms
Coining Tools
Trims
Bend Dies
Extrusion Tools
Form Rolls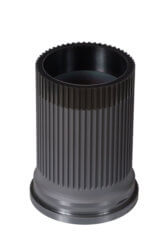 Powder Compaction
Upper Punches
Lower Punches
Dies
Cores
Plastic & Rubber Molding
Cavities
Cores
Slides
Ejector Pins
Guide Rings
Feed Screws
Gate Inserts
Injection Nozzles
Die-Casting & MIM
Cavities
Cores
Ejector Pins
Gate Inserts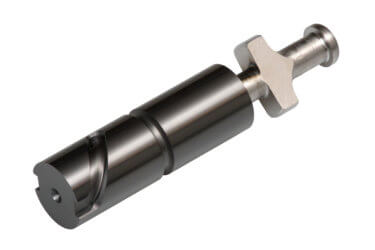 Components
General Industrial
Automotive
Aerospace
Oil & Gas / Power Generation
Titankote™ PVD coatings have nearly four decades of positive field testing in almost every imaginable manufacturing application.  These PVD films have helped our customers dramatically improve the efficiency and profitability of their tooling and manufacturing processes.  We are confident that our Titankote™ PVD coatings will make your good tools even better.