As one of the first commercial PVD coating service providers in North America, Richter Precision Inc. was quick to realize the potential of this versatile coating technology.  Through the deposition of advanced PVD films, we are able to help customers to dramatically improve the efficiency and profitability of their tools and manufacturing processes.
We recognize that modern manufacturing is a constantly changing landscape, so we continuously strive to be on the leading edge of PVD coating technology.  We employ most major PVD deposition methods:  cathodic arc, pulsed arc, filtered arc, ion beam plating, reactive sputtering, magnetron sputtering, HIPIMS, and more.
Furthermore, we understand that there are a wide range of challenges when looking to optimize the performance of tools, components and products.  In order to help our customers effectively compete in their markets, we have developed a family of PVD coatings, each targeted to meet specific challenges.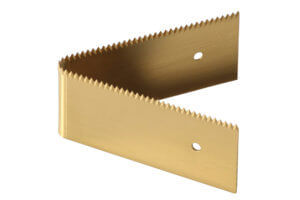 Titankote™
PVD Coatings
General purpose tool and component coatings for a wide range of applications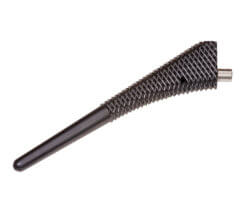 Medikote™
PVD Coatings
Specialized coatings for medical devices, instruments and implants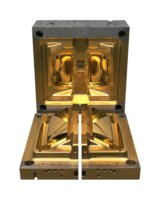 Replikote™
PVD Coatings
Thin films engineered for molding tools and other polished tools and components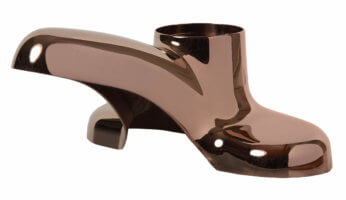 Richkote™
PVD Coatings
Decorative coatings designed to improve both form and function of a product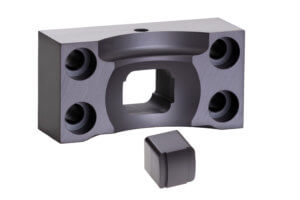 TiFusion™
PVD Coatings
Duplex coatings that combine nitriding and PVD films for use in severe applications
Diamond-Like Carbon (DLC)
PVD Coatings
Our family of amorphous carbon coatings with advanced tribological properties
What Is PVD Coating?
Physical Vapor Deposition (PVD) is a term used to describe a family of vacuum coating processes. The most common of these PVD coating processes are evaporation (typically using cathodic arc or electron beam sources), and sputtering (using magnetic enhanced sources or "magnetrons", cylindrical or hollow cathode sources).  All parts are processed in a vacuum chamber at working pressure (typically 10-2 to 10-4 mbar) and generally involve bombardment of the substrate to be coated with energetic positively charged ions during the coating process to promote high film density. Additionally, reactive gases such as nitrogen, acetylene or oxygen may be introduced into the vacuum chamber during metal deposition to create various compound coating compositions.  The result is a very strong bond between the coating and the substrate and tailored physical, structural and tribological properties of the film.
General Characteristics of PVD Coatings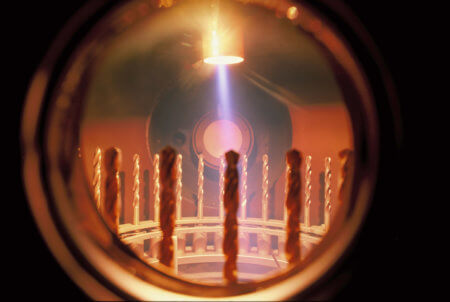 Metal ceramic films exhibit a high micro-hardness (1500-8000 HV), typically in excess of 80 HRc, depending on film composition
Coatings will typically exhibit a low coefficient of friction (0.1 – 0.35) depending on composition
This is an additive process, with an average film thickness of 2-5 µm (.00008-.0002")
Relatively low processing temperatures (320°-800°F)
Performed in relatively high vacuum (10-2 – 10-4 mbar)
Line of sight coating deposition
A strong physical bond to the substrate is generated
Suitable for a wide range of common tool/component substrates:  alloy steels, tool steels, HSS, HSCo, stainless steel, carbide and more!
Ideal for components with close tolerances (+/-.0001" is appropriate)
No post-coating heat-treating is required in order to maintain core hardness
Excellent for sharp edges:  no excessive coating build-up
Coating will generally replicate existing surface finishes